Case study for East Dunbartonshire Council
East Dunbartonshire Council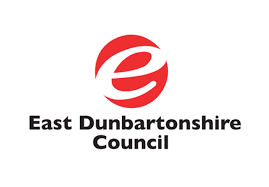 In the beginning. . .
East Dunbartonshire Council's challenge was how to improve their customer service, make it more effective as well as significantly reducing the cost of service delivery. This challenge is one that most councils have to address ... how to make the customer experience 'self-service' whenever possible and practical. The solution was to source a new software platform to deal more effectively with its customers.
Forward-thinking authorities know that this is the future of online service. Put simply, if customers can serve themselves online it dramatically reduces the delivery cost to councils.
The light bulb moment. . .
The thinking behind East Dunbartonshire's transformation of customer services was strategic.
Avoiding the temptation of 'buying in' a new website to try and improve customer experience was a real 'light-bulb' moment as they recognised it would only marginally improve service to their clients. No matter how good a new website looks, or how well customer needs and user journeys have been researched and considered, a website is only one component of an overall solution needed to deliver a successful online self-service.
The techie stuff. . .
The new 'platform' needed the capability to integrate with other council systems; the 'Big 3' are:
CMS - Content Management System (the website)
E-forms
CRM - Customer Relationship Management System (customer case management system)
CMS
The website is the council's 'shop window' where its customers discover the things they need. Most people are seeking information, and a good website delivers that effectively and swiftly.
However if a customer wants to 'do something', such as search for a planning application, report a missed bin collection, enrol a child for school, apply for home care etc. then the customer needs to supply information via the website.
E-forms
Details required to provide a service can be submitted using an e-form. But on the road to genuine self-service this is only a first step. For example, if someone wants to report a street light that isn't working then an e-form sent to the right council service will do the trick but there is no need to capture any further information other than where the light is located. This would be the end of the customer interaction.
CRM
Genuine self-service is having CRM (customer relationship management) capability available for any user of the website – not just for council agents. This drives self-service as the customer can have on-line access to any service request they have initiated. No need to call the council for updates.
Where are you?
On the road to self-service many UK councils have spent massively on proprietary software solutions that glue existing council systems together. However, this locks councils into very expensive annual licence fees.
East Dunbartonshire were determined not be in this situation.
There's a better way. . .
East Dunbartonshire went to market asking the question 'is there an open source solution [ie no expensive software licencing fees] that has all the functionality of a CMS (content management system), e-forms and a CRM (customer relationship management system)?'
Plan Alpha had just what East Dunbartonshire were looking for. A Drupal designed solution which has now been operating extremely successfully for the council, and its customers, for the last two years!
East Dunbartonshire paid a fraction of what other councils have and continue to pay. They now have the most powerful, robust, and functionally rich software system there is.